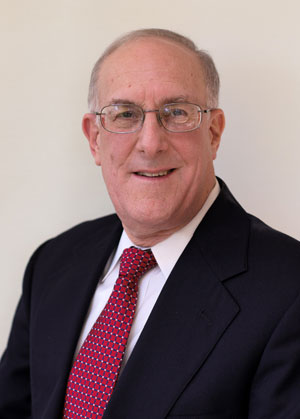 Warren is a Certified Public Accountant (CPA), a Certified Fraud Examiner (CFE), Certified in Financial Forensics by the American Institute of CPA's (CFF) and has been a forensic accountant for over forty years. Since 1995 Warren has been a principal and co-founder of The Forensic Accounting Group, Inc. Warren is the founding partner of Schneider & Company, Certified Public Accountants which offers accounting tax and business consulting services.
Warren specializes in forensic accounting, litigation support, business valuation and merger & acquisition matters in various industries with a concentration in the real estate and hospitality areas. From 1985 to 1991, Warren represented a major real estate developer in litigation support, merger and acquisition, hotel, casino, airline and financing matters as Corporate Treasurer.
Previously, Warren was a partner with a regional New York City accounting firm which specialized in real estate and merger and acquisition support. In the early part of Warren's career, he spent several years with Deloitte & Touche as a Senior Accountant responsible for the supervision of audits of various Fortune 1000 companies.
EDUCATION

Wharton Graduate School - University of Pennsylvania
Philadelphia, Pennsylvania
Masters of Science - Accounting
May 1974

Rutgers College - Rutgers University
New Brunswick, New Jersey
Bachelors of Arts - Political Science / Business
May 1973
---
PROFESSIONAL AFFILIATIONS

| | |
| --- | --- |
| Certified Public Accountant - New York (1976) | Certified Public Accountant - New Jersey (1978) |
| Certified Fraud Examiner (1996) | American Institute of Certified Public Accountants |
| New York State Society of Certified Public Accountants | New Jersey Society of Certified Public Accountants |
| Certified in Financial Forensics (AICPA) | New Jersey Casino Control Commission key license No. 3436-11 (1985-1991) |
| New York State Society of Certified Public Accountants Litigation Support Committee | New Jersey Society of Certified Public Accountants Insolvency and Reorganization Committee |
| New Jersey Society of Public Accountants Litigation Support Committee | New York State Society of Certified Public Accountants Litigation Support Committee and Chairman, Accounting show subcommittee (1994-1995) |
| Association of Certified Fraud Examiners | Institute of Business Appraisers |
| NASD Licenses - Series 6, Series 7, Series 63, and Series 65 | New Jersey Insurance Producer License - Life, Health and Variable products |
PRESS AND PUBLICATIONS
The Warren Reporter, Quoted in "Accountant Returns to Washington Borough" June 20, 2012
The Express Times, Quoted in "Washington Borough Auditor Answers Residents' Questions" June 19, 2012
The Warren Reporter, Quoted in "Forensic Investigation Presented in Washington Borough" May 1, 2012
The Express Times, Quoted in "Five-Year Forensic Audit: Citizens Group Already Endorsing Firm" February 17, 2011
New Jersey Herald, Quoted in "Grand Jury Probe Shakes Vernon" March 4, 2010
Corporate Financing Week, Quoted in "Janus Tax-Friendly Split-Off Could Open Floodgates to Imitators" September 8 ,2003
New York Times, Featured in "May I Speak to the Manager? A Storm at Marriott" September 29, 2002
New York Post, Quoted in "WorldCom Fraud Said to Reach Wireless Unit" July 23, 2002
Baltimore Sun, Quoted in "Bloodhounds Sniff Out the Money Trail" February 9, 2002
New York Post, Quoted in "CPA's Race To Do Major Damage Control" January 17, 2002
Hotel and Motel Management, Quoted in "Industry Analysts Await Final Round in Cendant's $115 M Accounting Debacle" April 1998
New York Newsday, Quoted in "Rockaway Casino Could Be a Gamble" April 7, 1994
Business Week, Quoted in "Welcome to the Nineties, Donald (Trump)" May 14, 1990